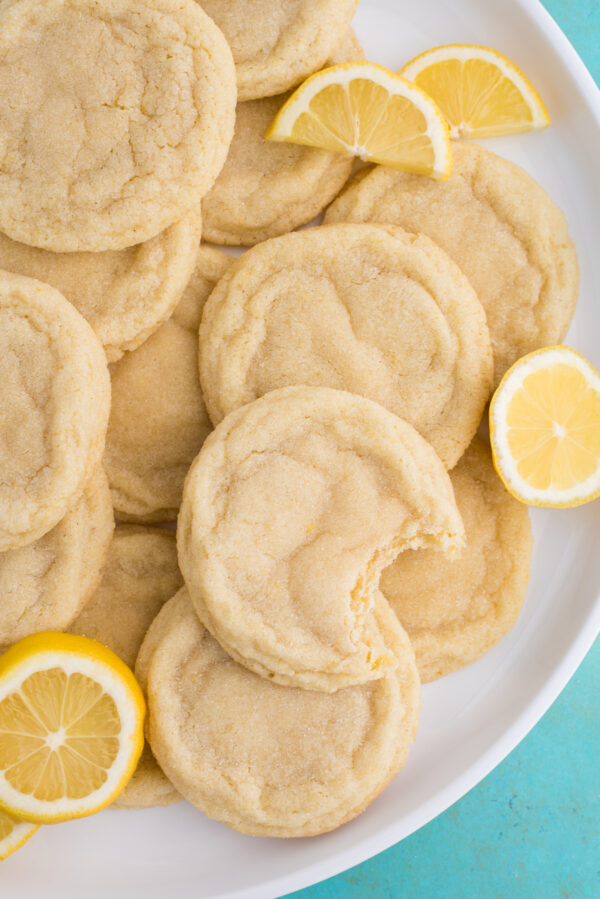 Soft and Chewy Lemon Cookies are a crowd favorite that you can make anytime of the year. These lemon sugar cookies are thick and chewy and easy to freeze. Easy to make in one bowl with fresh lemon and everyday ingredients!
I spent a whole week baking lemon cookies. The first batch failed miserably. The cookies were paper thin and see through!!
The batches got better as I made small tweaks to the recipe. By the time I was happy with the recipe, I had made it 5 times – that's about 2 dozen cookies per batch, or 120 cookies in total!
Ryan took a lot of those with him to work. He said a few coworkers asked him if we had an industrial sized oven 🤣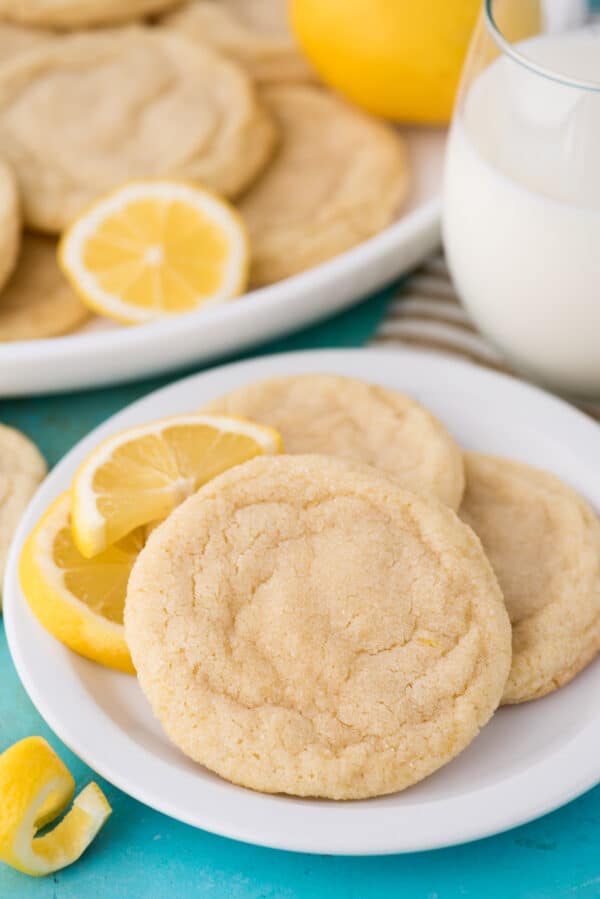 .