I wanted these lemon sugar cookies to be soft, but chewy – this is the ultimate cookie dichotomy! Isn't it weird how both of those characteristics can be true of a cookie at the same time?
They are chewy on the outside and soft on the inside. And they are just puffy enough! And the lemon flavor is everything you'd want it to be in a cookie.
Easy Lemon Cookie Ingredients
unsalted butter: adds flavor and and tender texture
granulated sugar: adds sweetness, flavor and encourages browning
lemon zest and lemon juice: adds that fresh lemon flavor
egg: binds the cookies together by providing structure
all purpose flour: flour is necessary to build structure in cookies
baking soda: helps to leaven and lift the dough, affects browning and flavor
salt: enhances the other flavors in the cookies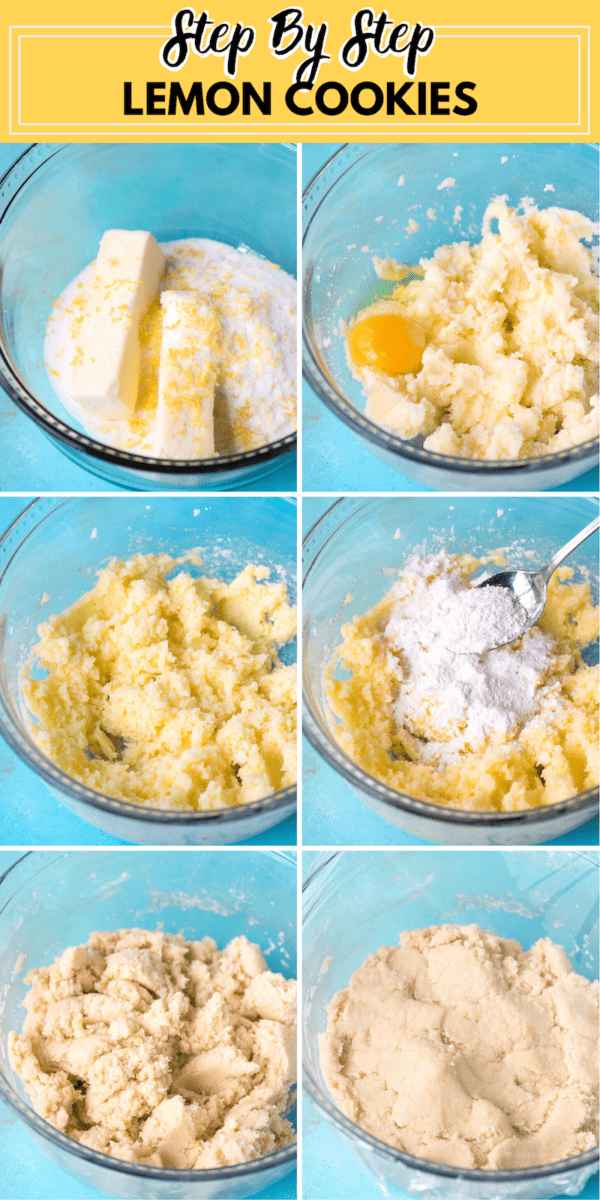 How to Make Lemon Cookies
Cream the butter, granulated sugar and lemon zest together with a mixer.
Add in the fresh lemon juice and egg, beat again until smooth.
Gently add in the dry ingredients, mixing on low or by hand just until combined.
Cover the bowl with plastic wrap and refrigerate for 30-60 minutes.
Use a cookie scoop to form dough balls, roll the balls in sugar then place on a silicone mat lined baking sheet. Bake and Cool.


.