How Long Does it Take to Make Chewy Lemon Cookies?
10 minutes to make the cookie dough
30-60 minutes to chill the dough in the fridge
11-13 minutes to bake the cookies
15 minutes to cool the cookies
Why Refrigerate Cookie Dough?
The King Arthur website explains, "Chilling cookie dough before baking solidifies the fat in the cookies. As the cookies bake, the fat in the chilled cookie dough takes longer to melt than room-temperature fat. And the longer the fat remains solid, the less cookies spread."
Refrigerating the cookie dough will help produce cookies that are chewier and softer because they won't spread as much.
But I get it. Sometimes I really dislike chilling dough. So here's my suggestion – if you can fit it in, refrigerate the dough, even for 15 minutes. If not, at least refrigerate the dough between baking batches. For example, if you can fit 8 cookies on one baking sheet, bake those and put the dough in the fridge while you're waiting.
How to Store Lemon Cookies
Store lemon crinkle cookies in an airtight container on the counter for up to 5 days.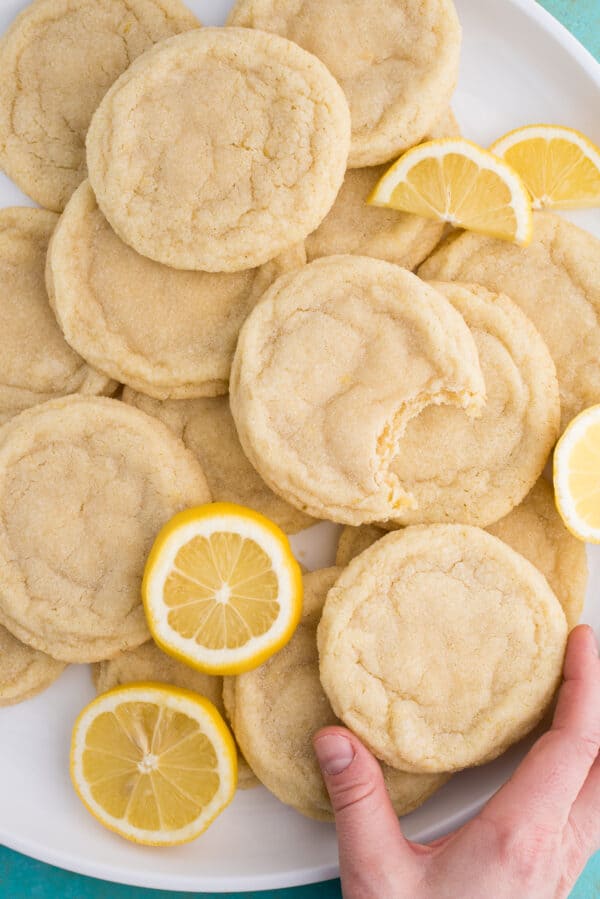 .